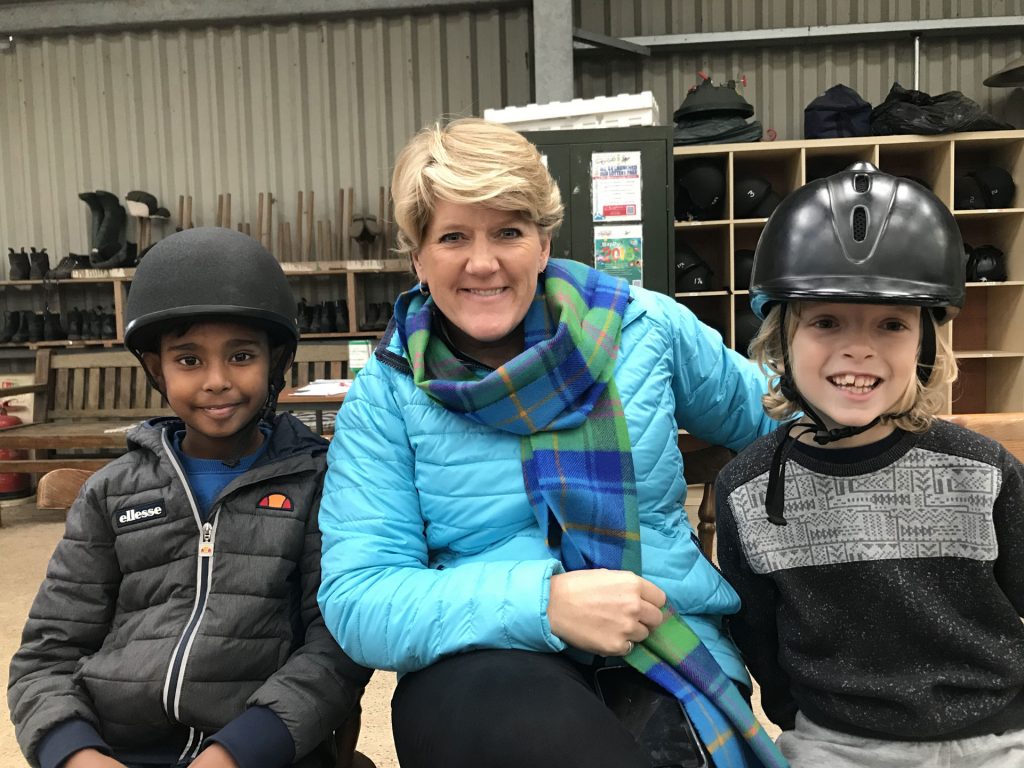 Clare Balding's new children's book, 'The Racehorse Who Learned To Dance' is an inspirational tale about overcoming adversity and following your dreams.
Riders at South Bucks RDA were excited to receive a visit from Clare following a glowing review by children from Coteford Junior School who also ride at the centre.
One of the lead characters in the concluding part of the bestselling Charlie Bass trilogy is Charlie's friend, Polly, who is recovering from a life-changing accident that has left her paralysed. Polly has a love of horses and with the help of Charlie and Riding for the Disabled Association (RDA) they set out to achieve her equestrian dreams.
Together with the help of volunteer and coach, Romilly Hart, the children studied the book and were amazed at how close the experiences of Polly were to their own riding sessions.
Said Romilly; "The children were enthralled by the book and asked if Clare had been to see one of their sessions in secret as it was so true-to-life which gave them a real connection to the character.
"It also inspired them to believe that they could achieve their own dreams and the fact that Noddy, Charlie's horse, has also overcome a number of challenges in life, helps to underpin RDA's ethos that it's what you can do that counts."
Clare went along to the group to meet members and thank them for their wonderful review. After watching the group ride and presenting rosettes, Clare answered questions that the children had prepared in advance, before signing copies of her book.