Impact
RDA is the only major UK charity whose focus is squarely on the therapeutic and health benefits of bringing people and horses together – and we make a difference.
Our activities are recommended by Physiotherapists and Occupational Therapists, and the majority of our participants are referred to RDA by a medical professional.
Many of our participants say that RDA activity is their main way of accessing physical exercise, and we have a positive, long-term impact on confidence levels, relationship building, communication skills, enjoyment and physical ability.
Regular riding improves core strength, balance and coordination and our welcoming groups help to combat isolation and loneliness and boost wellbeing and happiness.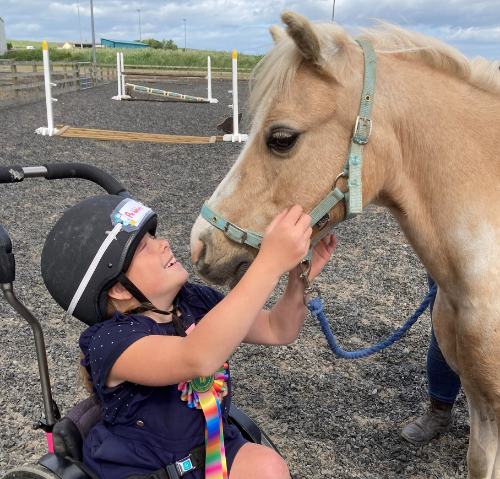 Impact at a glance:
68

%Improve
communication

76

%Experience
more enjoyment

77

%Show
greater confidence

76

%Experience
physical improvement

82

%Improve ability
to build relationships