At this years RDA Coaching Conference, five winners of the organisations Coaching Awards were announced and presented with their awards.
The RDA Coaching Awards are designed to recognise the significant impact that coaches make to RDA Groups and their participants through their dedication as volunteers.
The categories and winners are: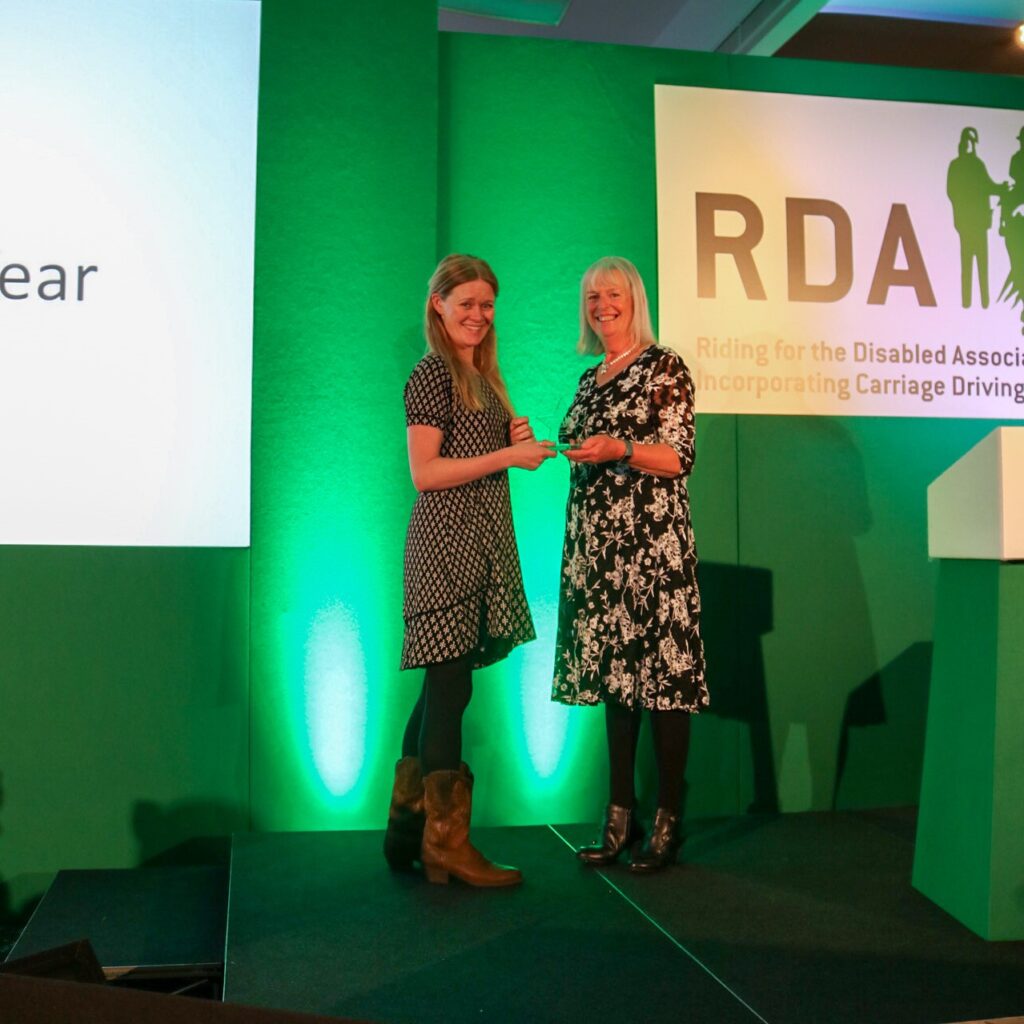 New Coach of the Year
This is an award for an exceptional coach who has joined RDA in the last two years (since the 1st January 2020). This individual will have invested time into their development as a coach and made significant impact on the people they coach.
Winner: Helen Bull, Exeter RDA. 
Helen became a group coach in February 2022 after volunteering at her group for several years. She is dedicated to her learning and development as a coach, ensuring that she is bringing new ideas to the group and supports everyone in achieving their goals. Helen has supported their two rider groups in progressing their riding and personal goals, taking one group successfully through a Endeavour Award.
Helen was nominated by fellow coach Kristen, who said that Helen has greatly improved their sessions and always knows how to make them fun. Kristen commented on Helen's calmness in her approach to everything and is a support to many at the group, Kristen included.
Young Coach of the Year
This is an award for an outstanding coach aged 25 or under on the 1st of January 2022.  The individual who receives this award will have invested time in their development as a coach and made a significant impact on those they coach. 
Winner: Ffion Curtis, The Diamond Centre. 
Ffion qualified as a group coach in May 2022 and has proven to be patient and empathetic with all the participants at her group.  She first joined the group as a junior volunteer and then began training to become a coach. She instills confidence in her riders and  is also taking on an active role in training the horses to prepare them to compete with riders at the RDA National Championships.
Kate Gordon, who nominated Ffion, praised Ffion for her enthusiasm and dedication to all the participants, and commented on how innovative she is in her coaching, designing individualised teaching aids for her riders. On hearing from a rider's teacher that ribbons were something she enjoyed, Ffion designed a sensory ribbon toy that could be safely used during the session.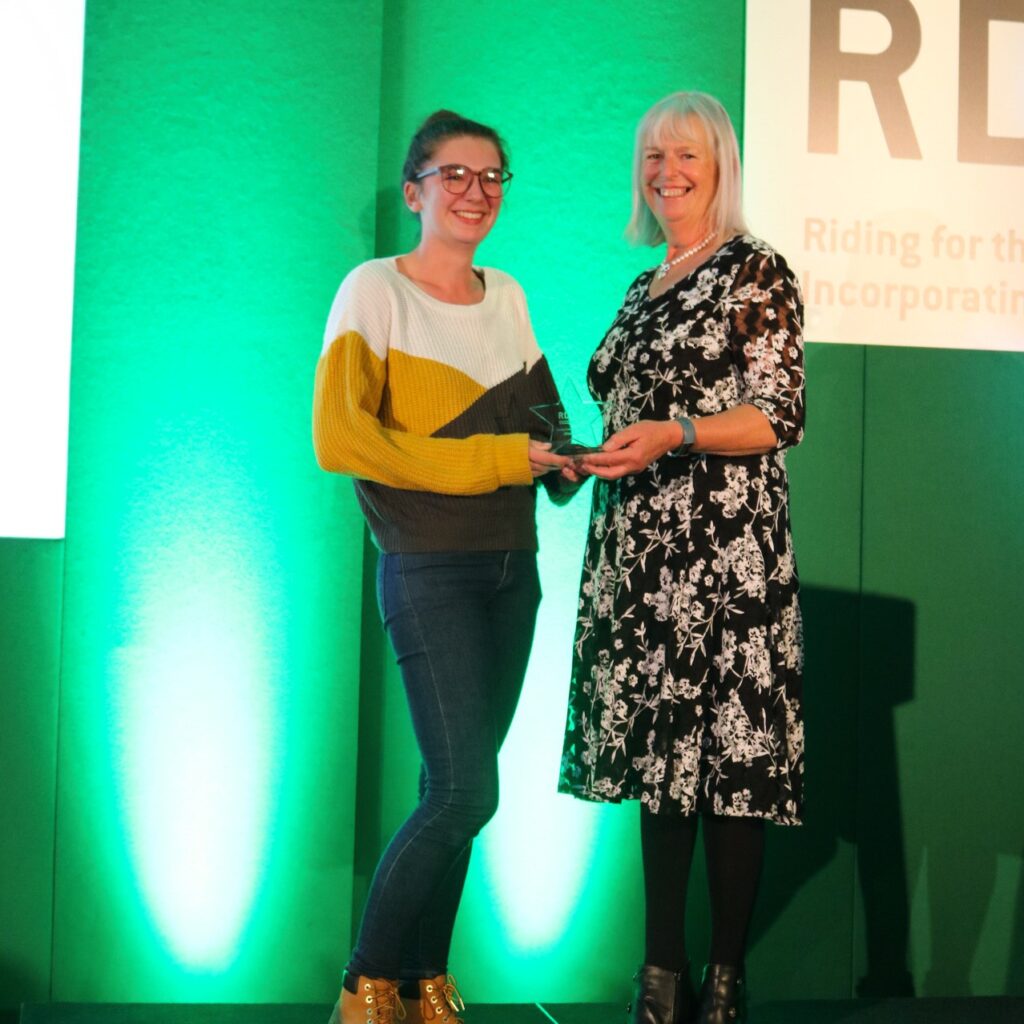 Coach Mentor of the Year
This is an award for an outstanding mentor coach who has invested time into the development of another coach, making significant impact on their coaching journey.
Winner: Cristina Costanza, Equi-Power Central Scotland RDA.
Cristina's patience, depth of knowledge, and enthusiasm has helped develop coaches for her group, which has driven growth of the group to becoming a larger centre. This in turn is helping drive accessibility of equestrianism in the area.
Equi-Power Group Coach Co-Ordinator Amanda Namey nominated Cristina. In her nomination, Amanda commended Cristina for her dedication to coaching, travelling long distances to coach and mentor fellow coaches, and to the group by playing an instrumental part in growing the groups capacity. Cristina is enthusiastic with all whom she works with, and as a result has encouraged others to become a coach at RDA or progress further in their coaching, contributing to the growth of the group.
The Extra Mile
A coach who has gone that extra mile at Group, Region or National Level over the last 12 months.
Winner: Louise Barrett, Reach RDA.
As well as coaching at regional and county level and being part of devising the new activity leader programme, Louise has taken her group from a Hippotherapy centre into an RDA member group,  providing a wide range of activities for participants and all from her own home. Her extensive fundraising and hard work has helped develop the site to help cater for a wide range of participants to turn her dreams of what can be achieved through horses and their therapeutic benefits into reality and so many to get to benefit from it all.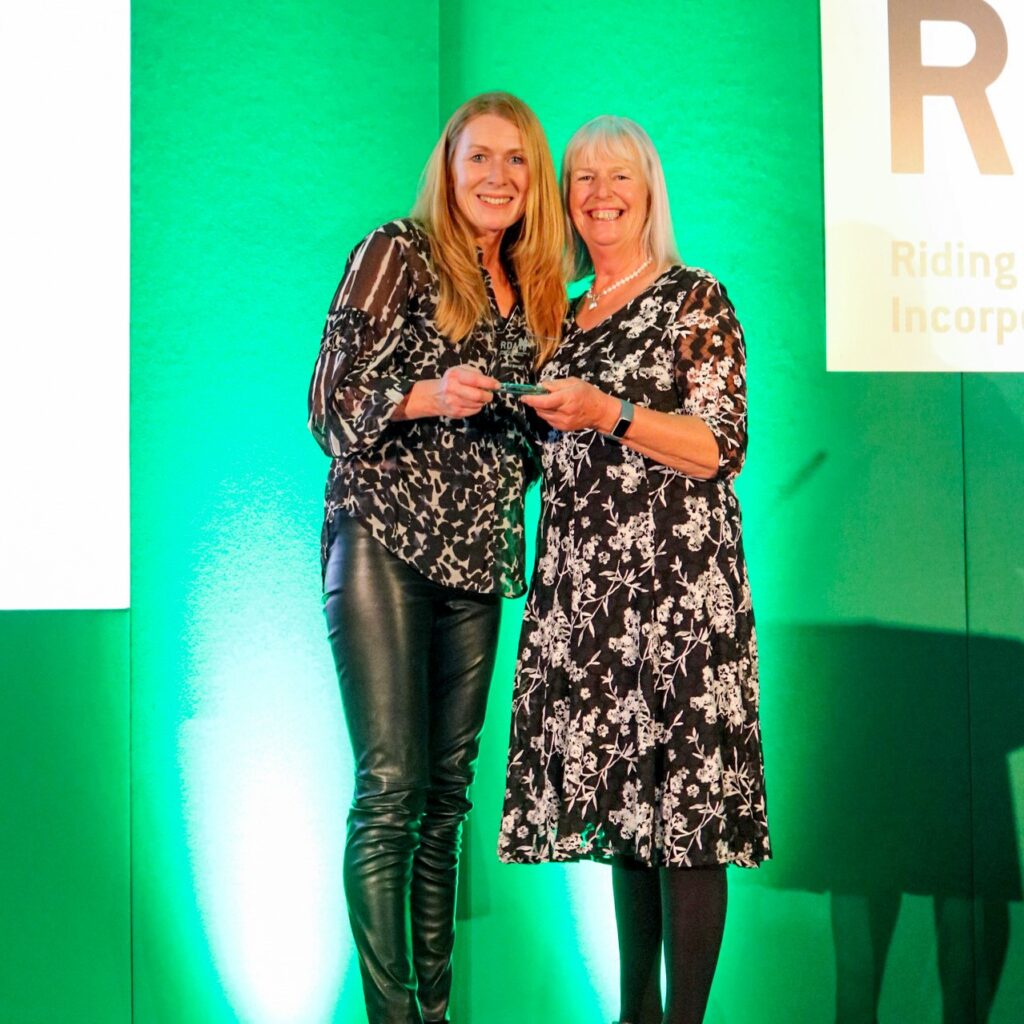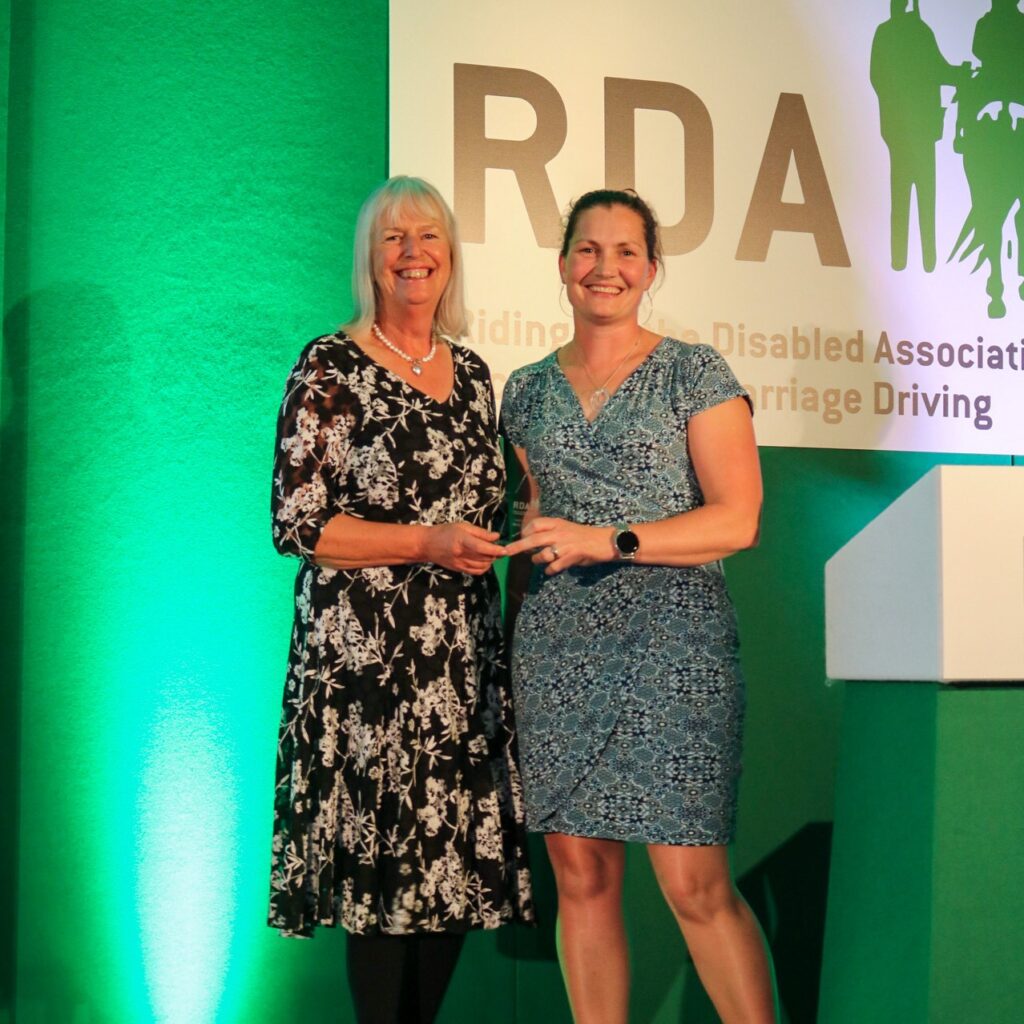 Coach of the Year
An individual who has made a significant contribution to coaching, has a track record of providing excellent support and opportunities, and is an inspirational and positive role model.
Winner: Kady Chatman, Saxon RDA. 
Kady is always encouraging coaches and trainee coaches within her group to gain qualifications and leads by example as she is currently on the Princess Royal Coaching Academy working towards becoming an Advanced Coach. She is instrumental in organisation at the group, to make sure that coaches, volunteers and participants alike are supported in developing their own skills so they are all the best that they can be.